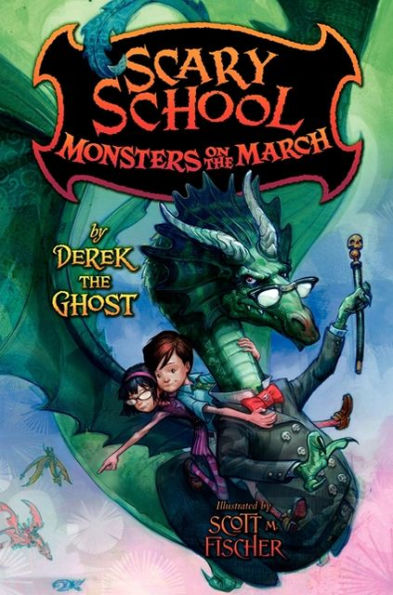 Scary School #2: Monsters on the March
All books purchased through Whimsical World are the special Autographed Edition with a unique monster drawing inside! 
Perfect for Ages 7-12. 
Beloved laugh-a-minute 4-book series about a school where regular kids attend classes with monster kids for the first time. A wonderful choice for reluctant readers and fans of Goosebumps and Harry Potter. 
Published by HarperCollins
In this second book in the Scary School series, the students of Scary School are off to Monster Forest.
 
School may be scary, but the forest has a few frights of its own, including bearodactyls; Captain Pigbeard, fearsome leader of the Monster-Pirates; and his fiancée, Princess Zogette. When Zogette falls in love with Charles and follows him to Scary School, Captain Pigbeard raises his army in pursuit. But what the monster army doesn't realize is that the teachers and students of Scary School are even more frightening than anything in the Monster Forest.
 
Fans of the Intergalactic Bed and Breakfast series and the Bailey School books will love the way the Scary School series for middle-grade readers mixes spooky scares and laughs.