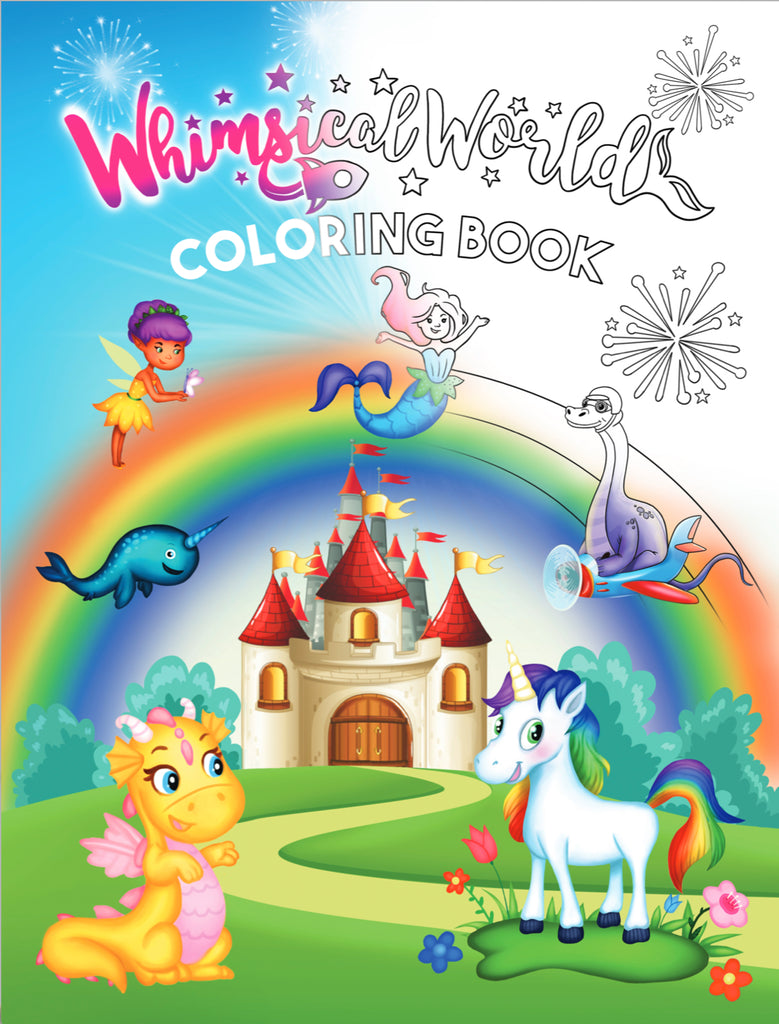 Whimsical World Coloring Book
Unicorns, Dinosaurs, Mermaids, Dragons, Fairies, Spaceships, and More!
Get ready to let your imagination soar to new heights, dive into the deepest oceans, and run wild across enchanting landscapes!

The Whimsical World Coloring Book portrays 38 magical scenes that children of all ages (and kids at heart) will have fun coloring. Discover mermaids, unicorns, dinosaurs, narwhals, dragons, spaceships, aliens, fairies, animals, the world's funniest food fight, and so much more! The coloring pages are based on the most popular Whimsical World titles by Sheri Fink and Derek Taylor Kent, so young artists can try to mimic the colors found inside their favorite books, or they can come up with their own creative color schemes. Happy coloring!

Whimsical World is an empowering brand created by #1 best-selling authors and inspirational speakers, Sheri Fink and Derek Taylor Kent. Whimsical World's mission is to inspire, delight, and educate children of all ages while planting seeds of self-esteem and high achievement. Our catalog of award-winning, fun-to-read children's books suit the needs of every child and parent. Themes include anti-bullying, being brave, asking for help, adapting to change, being authentic, and being a true friend. Our books expand children's imaginations with whimsy and wonder from the depths of the ocean to the heights of the galaxy.