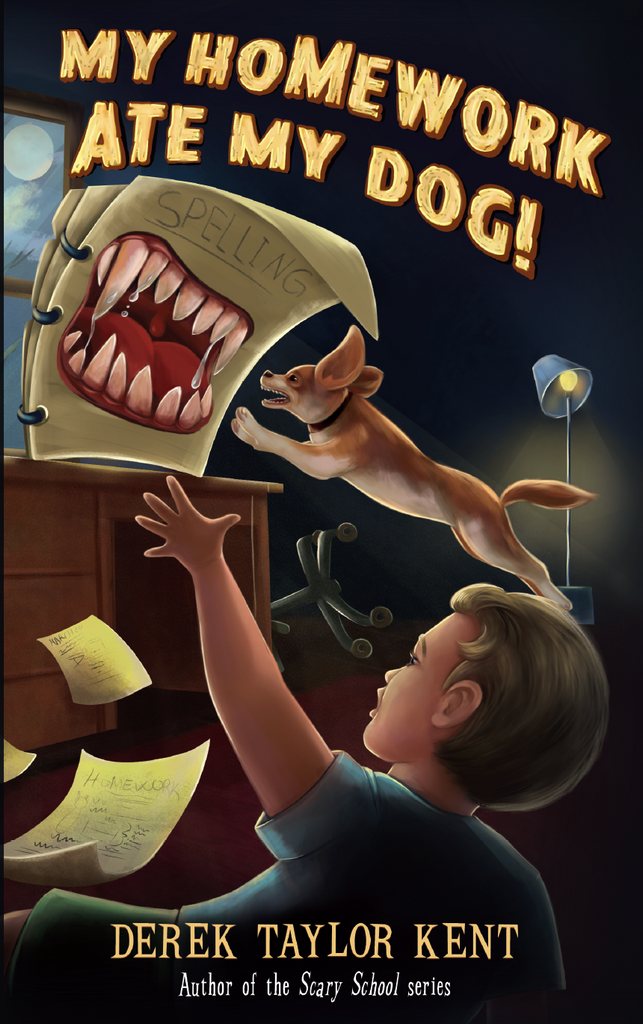 My Homework Ate My Dog!
NEW! Autographed edition.
When 11-year-old Rudy Berkman's homework comes to life and eats his dog alive, he embarks on a dangerous quest with his kooky grandpa and the school bully to rescue his beloved pet from a great evil than he could ever imagine.
Rudy Berkman thought he was the luckiest kid when his family moved to Danville -- "The Best City in the World" where there is no crime and boasts the best schools in the nation. But he's shocked to discover that his fellow students act like mindless robots and the teachers seem to want him dead!
This page-turning fantasy novel will keep young readers gasping in fright and cheering in triumph.
For fans of Harry Potter and Derek's Scary School series. 
Hardcover only. Ages 8-12